Marketing your destination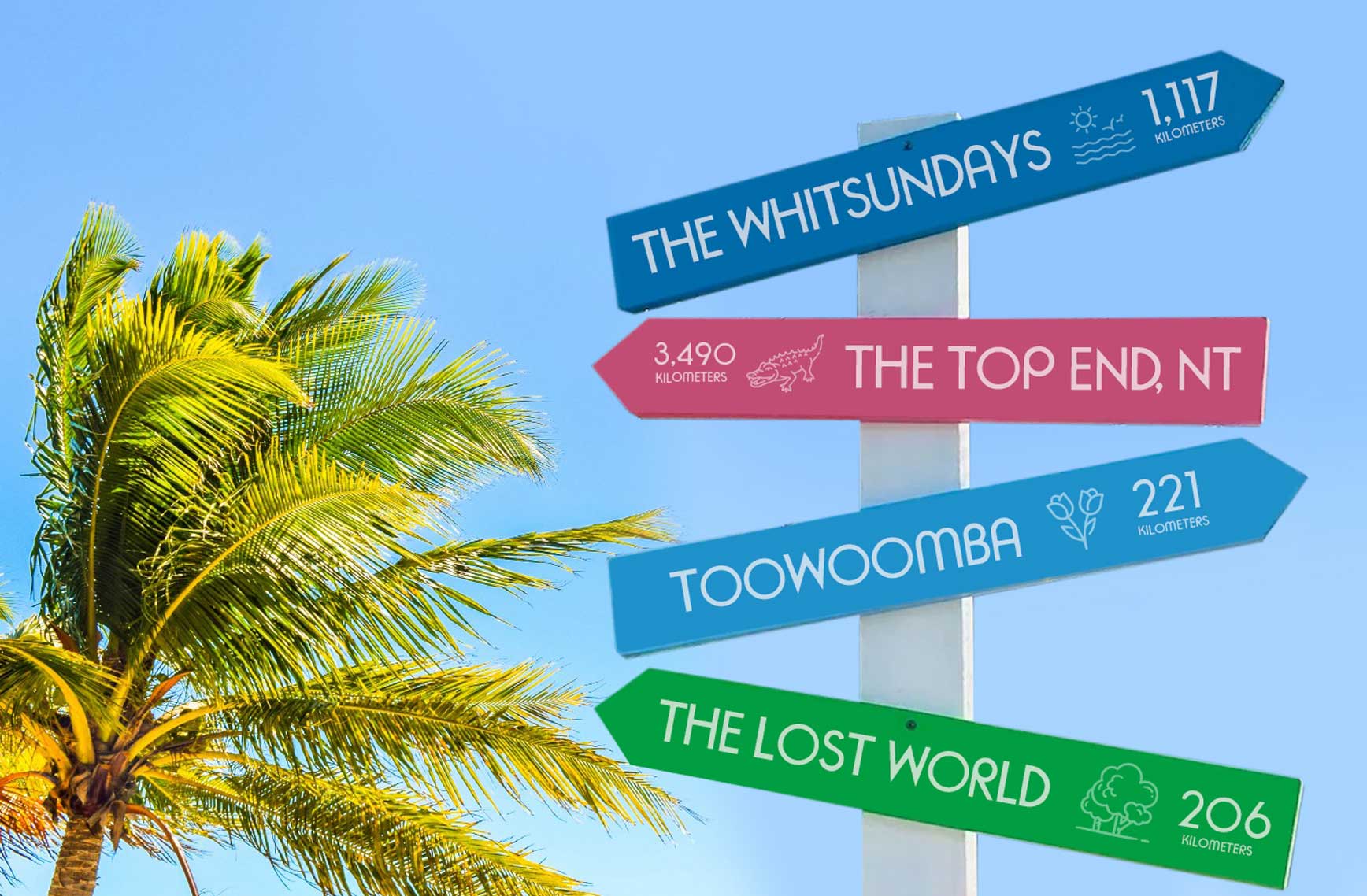 Attracting more visitors to your destination requires an understanding of what makes your destination unique, and how these experiences, attractions and activities will attract the right people over and over again.
At dtb! Advertising we work with tourism organisations and regional councils to market their destinations through the creation of Official Visitor Guides that are distributed nationally and internationally to grow destination visitation and visitor yield.
We have proven experience across Queensland as the Official Advertising Sales Agency with Tourism Events Queensland for more than five years. We've also partnered with many regional and local tourism organisations, including Townsville Enterprise Limited, Murweh Shire Council, Cook Shire Council, Advance Rockhampton, Southern Queensland Country, Tourism Noosa, Visit Sunshine Coast, Brisbane Marketing, Ipswich City Council, Gold Coast Tourism, Scenic Rim, and Northern Territory.
A total publications solution which we've refined and practiced over the last 20 years is achieved through the following, which takes the hassle away from regional and local tourism organisations.
We take the time to fully immerse ourselves in destinations to understand must see attractions, adventures and experiences, adult and family activities, itineraries, where to stay, getting there, events and festivals, shopping, key areas / towns within the destination and more. Content is gathered from existing sources as well as fresh insights gained to appeal to visitors.
We understand the required sales revenue, to provide a cost neutral solution broken down by page numbers and ad sizes. We collaborate with tourism operators through the development and distribution of electronic advertising 'Rate Cards' and the necessary communication and follow up through our internal sales team.
Strict adherence to brand/template guidelines, strategic themes and flight and drive routes will deliver a publication to promote the destination, have immediate and meaningful connections and optimise advertiser's investment.
We ensure the key messages are captured within the brand personality to best appeal to the target audiences. We transform words into messages that inspire action.
Production of Publication
Competitive, quality costings are sourced from several suppliers to achieve the best revenue and production outcome right through to delivery and distribution.
We can deliver publications electronically in flipping magazine format for quick, easy upload to website and wider distribution across media, industry, and target visitor audiences. Electronic format gives us the opportunity to include links and videos to further enhance appeal to advertisers and visitors.
Publication Management Systems
We seamlessly manage the needs of multiple stakeholders to ensure publication is delivered on time and on budget.
We understand the distribution chain. We can coordinate delivery to national distributors that ensure publications are found in Visitor Information Centres nationally.
If you are needing to create an amazing holiday guide to attract more visitors to your region, who better to partner with than a team that love tourism publications and have been honing their skills for 20 years, creating quality publications from inception to delivery.
Contact us today to arrange a day and time to get down to business!