2023 Top 10 Social Media trends to grow your business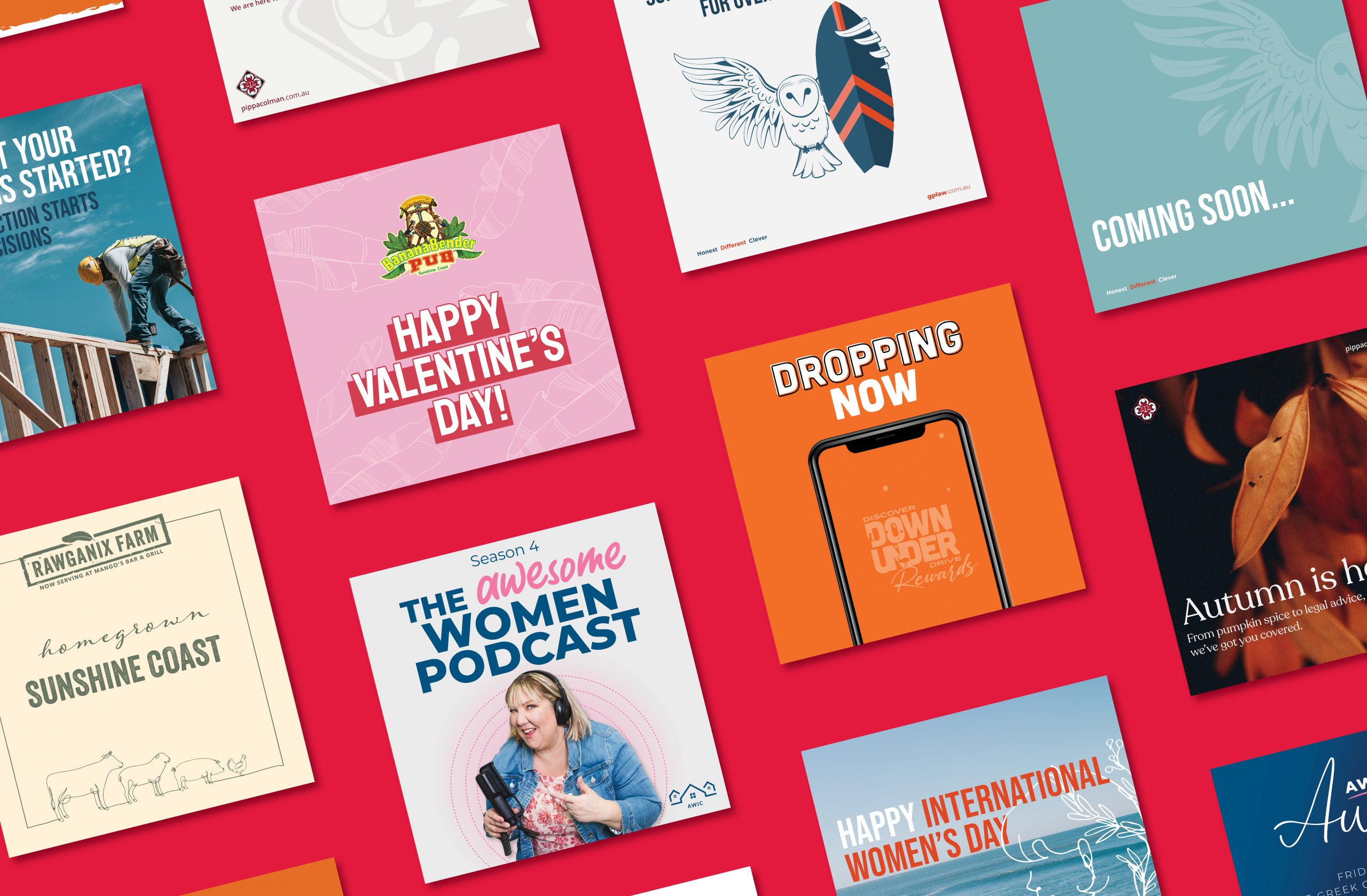 Social media marketing in 2023 is harder than ever, especially with consumers having greater control of your brand marketing. They want more personal content. They want faster services. They want better experiences. And they want it all now. 
Based on feedback from several global marketing experts here's a list of the top social media trends to help grow your brand and business in 2023.
1.  Brands with an engaged social media community will win in 2023
Social media is more than just sharing content, it also connecting and engaging with your target customers to build your social media community. Choosing a social media platform where your target audiences are most likely to be, i.e., Facebook, Instagram, LinkedIn, TikTok or other, is a good place to start curating content that best meets their needs.
2. Understand who you want to engage with on social media before jumping in
Facebook is still the largest social media platform with 64% of Australia's population or 16 million people active Facebook users. 50% of users log in daily. People aged between 25 – 39 are the biggest user age group, however those aged between 18 – 25 and 40 – 55 account for 22% and 27% of users respectively.  45% of Facebook users are female and 55% male. Instagram and TikTok appeal to younger audiences, so based on your target audiences choose the platform that will best help you grow.
3. Social media is the future of ecommerce
More and more people are discovering products on social media, with consumers aged between 18 and 54 using social media as their preferred channel for finding new products. Instagram is making it easier for people to make in-app purchases through shopping features which provides business social selling opportunities through Instagram posts, reels, stories, testimonials, or user generated content and more.
4. Tap into the trust of user-generated content (UGC)
With so many people actively trying to avoid ads on social media you will need to get creative. Most people trust the views and opinions of others over a business ad, so this creates the opportunity to ensure UGC content plays a role in promoting your business. Sharing a positive review, testimonial or seeking customer input / reviews and sharing helps to convinces others to support your business.
5. Short-form video better engages your target audiences on social media
Posting and sharing short-form videos (less than 60 seconds in length) gives your business a voice, captures your customers attention, drives stronger business recall and with compelling benefits and calls to action helps convince people to make a purchase or subscribe to a service. Facebook, YouTube, Instagram and TikTok are all strong social media platforms for education, exciting and engaging your customers through short term video.
6. Funny, trendy, relatable content will help you stand out
Most people prefer social media content that is authentic and relatable rather than polished, high-quality content. Use your phone camera / video to tell real stories, promoting the benefits of your products or services to who they would most likely appeal to. Entertaining customers through funny video, which could involve your staff and customers, will help you stand out and be more memorable. 
7. Instagram will see the most growth of any social media platform in 2023
This is because Instagram ranks highest for return on investment (ROI), engagement and quality leads. With many marketers saying Instagram has the most accurate algorithm which helps drive better brand awareness and reach.
8. TikTok is the fastest growing social media platform in Australia
Close to 3 million Australians now use TikTok, which is estimated to double in next 3 years, with the short form video platform breaking download records and becoming the go-to app for connecting and future customers. Powered by highly personalised content, filmed by business owners, staff and customers, TikTok can help businesses gain exposure and connect with a qualified, engaged audience, especially younger audiences with 18- to 24-year-olds being the highest users of TikTok.
9. The rise of influencer marketing
Businesses continue to use influencers, more and more so across Instagram and TikTok, to reach larger audiences and build brand awareness. Small to medium sized businesses partnering with local or micro influencers (1,000 to 100,000 social media followers) can be a great way to increase your online visibility and attract new customers. Selecting an influencer who is aligned to your brand and target audiences can achieve a more personal connection with your audience.
10. Tweaking content for different social platforms gets better results
Rather than reposting the same information across multiple platforms, if you have the time repurpose content to best appeal to users on each social media platform. On Facebook use video and longer copy with calls to action to better qualify customers. Instagram users are drawn to high resolution photos, quotes or customer testimonials and stories about your business. LinkedIn users better engage with business news, updates, personal owner / staff information and more professional content. TikTok as mentioned above can be used to post videos by owners, staff, and customers to engage younger users. 
As you can see, plenty of trends across social media for you to consider for your business. If you would like to better understand how these social media trends can be best applied to benefit your business growth we'd love to meet with you and discuss
Let's get down to business!