dtb! Advertising partner with Local Buy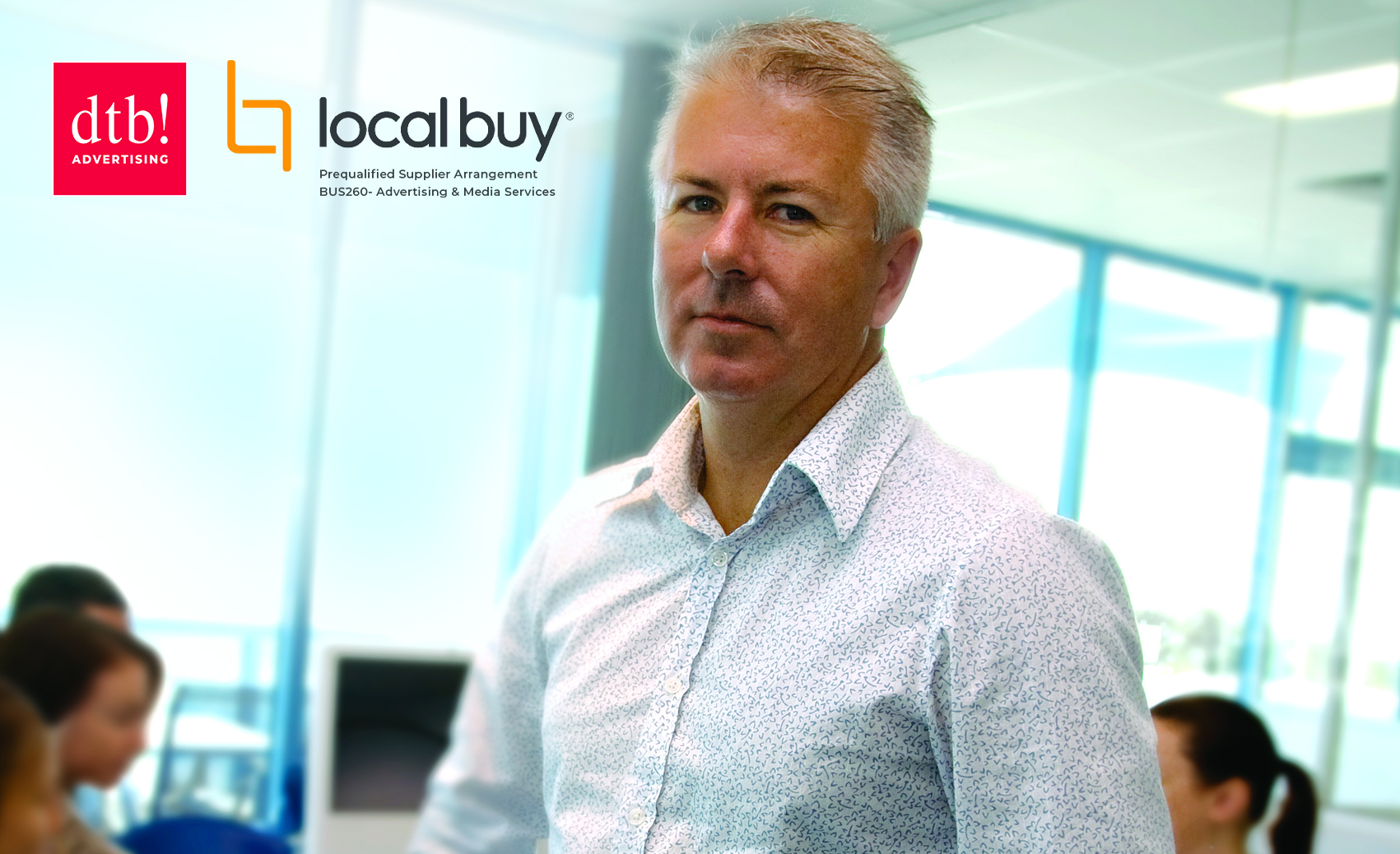 MEDIA RELEASE
28 October 2020
dtb! Advertising awarded partnership with Local Buy.
dtb! Advertising, based on Queensland's Sunshine Coast, has successfully been selected as one of only 12 accredited suppliers by Local Buy for the provision of advertising and media services to local government areas across Queensland. 
Local Buy is a procurement company owned by the Local Government Association of Queensland (LGAQ), to help Queensland's 77 regional councils reduce the risk, time and costs associated with the procurement of important products and services.
Michael Molloy, Managing Director of dtb! Advertising was thrilled with the recognition provided by Local Buy and the potential growth opportunities this pre-qualified supplier status will now provide.
"Local Buy's recognition of our capabilities and experiences across advertising, marketing and media services has the potential to deliver great opportunities for us to further partner regional government areas across Queensland," said Mr Molloy.
dtb! has worked across Queensland as Tourism and Events Queensland Official Advertising Sales Agency and have an intimate understanding of local government area needs, having worked with several local councils, tourism organisations and key business operators.
"We've partnered a number of Queensland councils on their economic development and destination strategies, successfully attracting investment, visitors and new residents.
Councils we have worked with include Cook Shire Council, Rockhampton Regional Council, Mackay Regional Council, Townsville Enterprise, Maranoa Regional Council, Murweh Shire Council, Longreach Regional Council, Ipswich City Council, Moreton Bay Regional Council and Sunshine Coast Council.
As a result, we have a strong understanding as to what works effectively across various regions with unique offerings to meet and exceed performance goals.
Our new Local Buy accreditation will allow us to extend our creative marketing, advertising, design and digital services offering to all local Queensland government areas, providing opportunities for us to further develop and recruit key talent and skills within our business," said Mr Molloy.
Established in 1991, dtb! Advertising continues to actively explore new technologies and innovative ways to help clients reach more customers, more often via targeted and measurable marketing, advertising and digital solutions, to deliver a greater return on their marketing investment.
"We love working with local council areas, gathering community feedback by engaging with authentic, real and friendly local people, and experiencing the region's physical attractions.
The opportunity through Local Buy will help us to help these regional councils and their local communities attract investment to support their economic, social and cultural wellbeing. Let's get down to business!" said Mr Molloy.
For more information contact (07) 5458 5600.