Why you should be marketing your B2B offering on LinkedIn
Why you should be marketing your B2B offering on LinkedIn
If you have a B2B offering, LinkedIn is the platform to be on. Enter the highly educated content and world of networking opportunities. LinkedIn is the ultimate place to market your business.
94% of B2B companies are on LinkedIn, so if you're not establishing your presence on the platform, you're missing out!
So, what makes LinkedIn perfect for B2B marketing?
Sourcing quality leads
Opposed to other social media platforms designed for entertainment and leisure, LinkedIn is built for business. 
LinkedIn provides a captivated professional audience, who are all expecting business-related content when they open the app. The best part? 4 out of 5 members on LinkedIn are responsible for company purchase decisions. You are talking directly to the decision-makers!
Quality leads are hard to come by, especially concerning social media. On LinkedIn, your target audience is engaged and receptive to your marketing messages.
Access valuable insights into your target market, including the external factors affecting their business, their pain points, and most importantly, what can your business do to help them.
The ability to network and market indirectly is just one reason we love LinkedIn.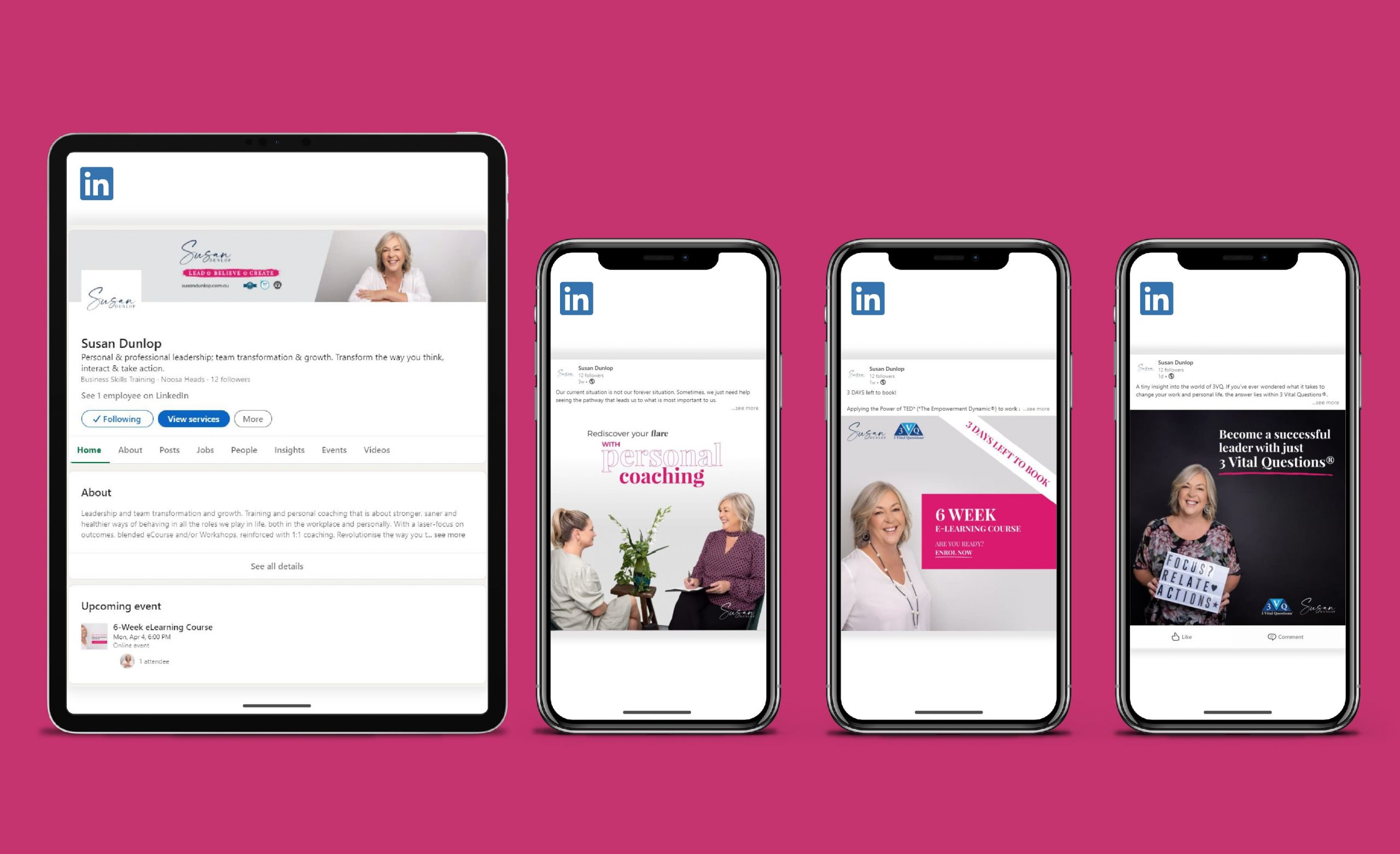 Creating meaningful content
Meaningful content allows you to share insightful, industry-leading messages with intelligent audiences. Building brand-trust and reputation through organic content is a great way to elevate your business.
Become a thought-leader with industry-related articles and insightful posts. Create case studies to highlight your work. Demonstrate that your business is an authoritative voice in the industry.
Posting frequent meaningful content also helps with your page SEO (Search Engine Optimisation), which will help increase your online visibility.
Top tip: Collaboration is a great way to elevate your content on LinkedIn. Reach out to your network and discuss the possibility of producing a podcast, recording a short video or co-writing an article.
Alongside your LinkedIn posts, make sure to place a link to drive traffic to your website to capture those leads.
LinkedIn builds your brand's reputation through meaningful content.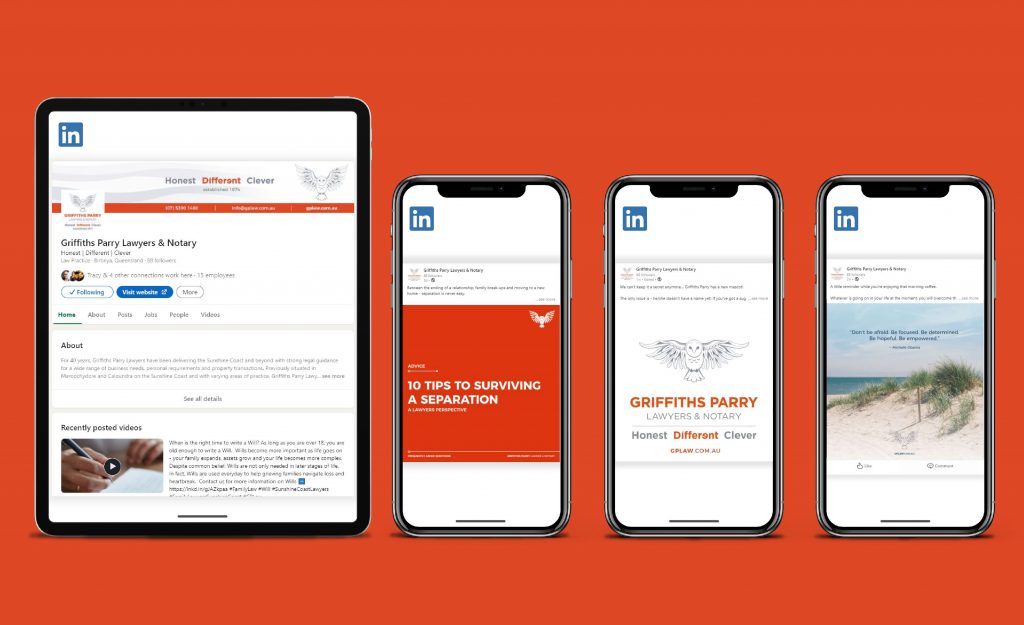 Paid LinkedIn tools
If you're considering paid social media marketing, it's worth a look into LinkedIn's tools. With a variety of approaches available, there's something for every business regardless of budget.
Take a peak: LinkedIn's Paid Ad Tools
Sponsored Content
Sponsored Messaging (previously InMail)
Message Ads
Dynamic Ads
Text Ads
The advertising tools on LinkedIn allow you to target marketing towards specific company sizes, industries and matched audiences. Promote your products or services in the most suitable ad format, to increase engagement with your ad.
LinkedIn uses objective-based advertising, allowing you to build a specific campaign for a targeted audience. Choose between awareness, consideration or conversion to best achieve your goals.
Did you know: You can even advertise your job ads on LinkedIn! Target your ideal candidates and receive only relevant applications.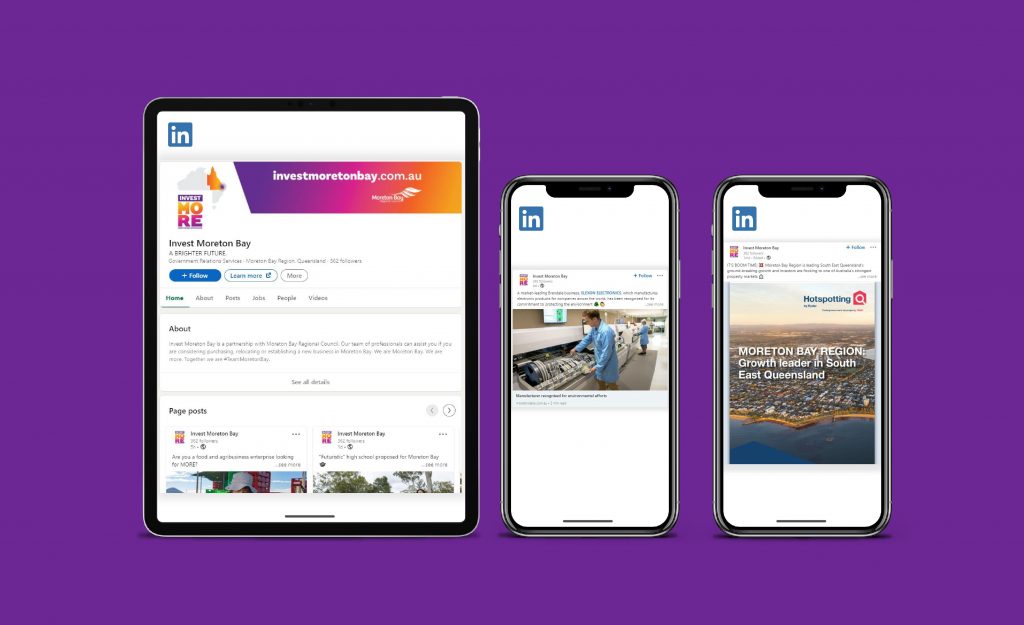 If you'd like to discuss how LinkedIn can elevate your business offering, we'd love the opportunity to catch up. 

Give us a call on

07 5458 5600

to arrange a day and time to get

d

own

t

o

b

usiness

!