Home
dtb! / 'down to business!'
Established 1991 and based on Queensland's Sunshine Coast, dtb! delivers no-nonsense marketing and advertising that works on time and on budget to grow your business, reputation and revenue. We believe nothing is impossible. We are passionate about what we do, which drives us to do whatever it takes to get you to where you need to be.
We actively explore new technologies and innovative ways to help you reach more customers, more often via targeted and measurable activities, to deliver a greater return on your marketing investment.
From marketing and brand strategy, through to graphic design, website build and design, media planning and buying, social media and digital advertising, dtb! offers a one stop solution for all your marketing, advertising and design needs.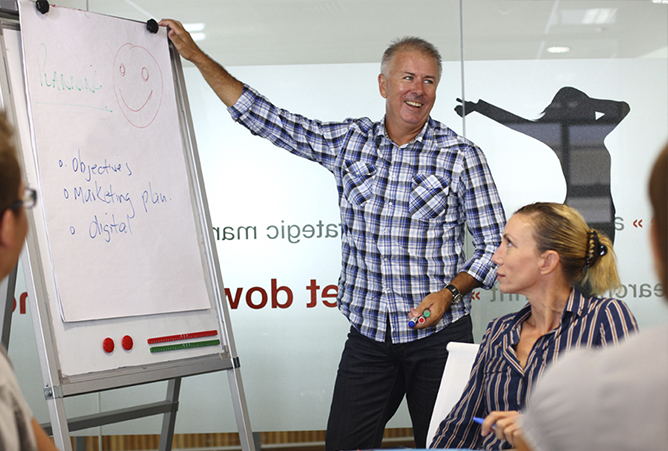 "I would recommend Joan and her team to anyone wanting results regardless of whether it is a totally integrated campaign or a single discipline project. Red Property Group were very impressed with the work and professionalism we experienced when working with dtb! on a waterfront development that we were managing and selling on the Sunshine Coast. From the beginning of the project to the very end dtb!'s focus and their emphasis was all about delivering the best course of action to achieve maximum results, and overall I believe we achieved this. The project was labelled the fastest selling project on the Sunshine Coast. Thanks Joan, you and the dtb! team are brilliant"
Jo Prince - Gillies | Associate Director
McGrath Projects QLD at McGrath Estate Agents
"I just want to thank you and dtb! again for working with us to create this great brand. It looks great in market and we are getting very positive reviews"
Cassandra Pippos | Marketing Officer
Advance Rockhampton | Rockhampton Regional Council
"What an amazing adventure I've been taken on with the wonderful people at dtb! They are the absolute benchmark business partners and simply cannot do enough to help. Put your faith and business in the hands of the professionals at dtb! and watch the acceptance of your brand skyrocket. They will simply transform your current business to what it was you initially dreamt it to be; and you will thrive amongst the industry leaders."
Adam Johnson
" dtb! is a dream to liaise with, incredibly fast turn-arounds with a high-quality level of work."
Sarah Schuringa | Marketing and Sales Manager
" dtb! Advertising team were amazing. Gee I am pleased I found you! Thank you for all your hard work."
Monique Johnson | Tourism Manager
"It has been an absolute pleasure working with the dtb! Advertising team this year and we look forward to another action packed, fun-filled year ahead!"
Kerry Brough | Director of Sales and Marketing
Sealink Fraser Island (Kingfisher Bay Resort, Eurong Beach Resort)